K-9 Kube Ute Tray Fitting Requirements
The K-9 Kube is designed to fit on a tray back utes and the tray can be constructed from steel or aluminium.
It is critical that the tray is no more than 1400mm from the rear of the tray to the centre of the rear axle as per diagram below.
This will generally be easy to achieve unless for some reason there has been a longer tray fitted for a special purpose.
If the K-9 Kube is mounted on a single cab ute it will have the least overhang from the rear axle centre.
If the K-9 Kube is mounted on a dual cab ute it will have more overhang from the rear axle centre than the single cab or extra cab ute.
If fitted on a Single Cab the tray is usually about 2400mm long so you have approximately 1000mm in front of the K-9 Kube.
If fitted on an Extra Cab the tray is usually about 2050mm long so you have approximately 650mm in front of the K-9 Kube.
If fitted on a Dual Cab the tray is usually about 1800mm long so you have approximately 380mm in front of the K-9 Kube
A slight suspension upgrade is recommended on the rear of the vehicle that the K-9 Kube is being fitted on.
The weight of the K-9 Kube is 280kg.
There are 2 animal compartments and each compartment is 900mm high x 550mm wide x 1050mm deep.
In most cases K-9 Kubes are installed at Council work depots.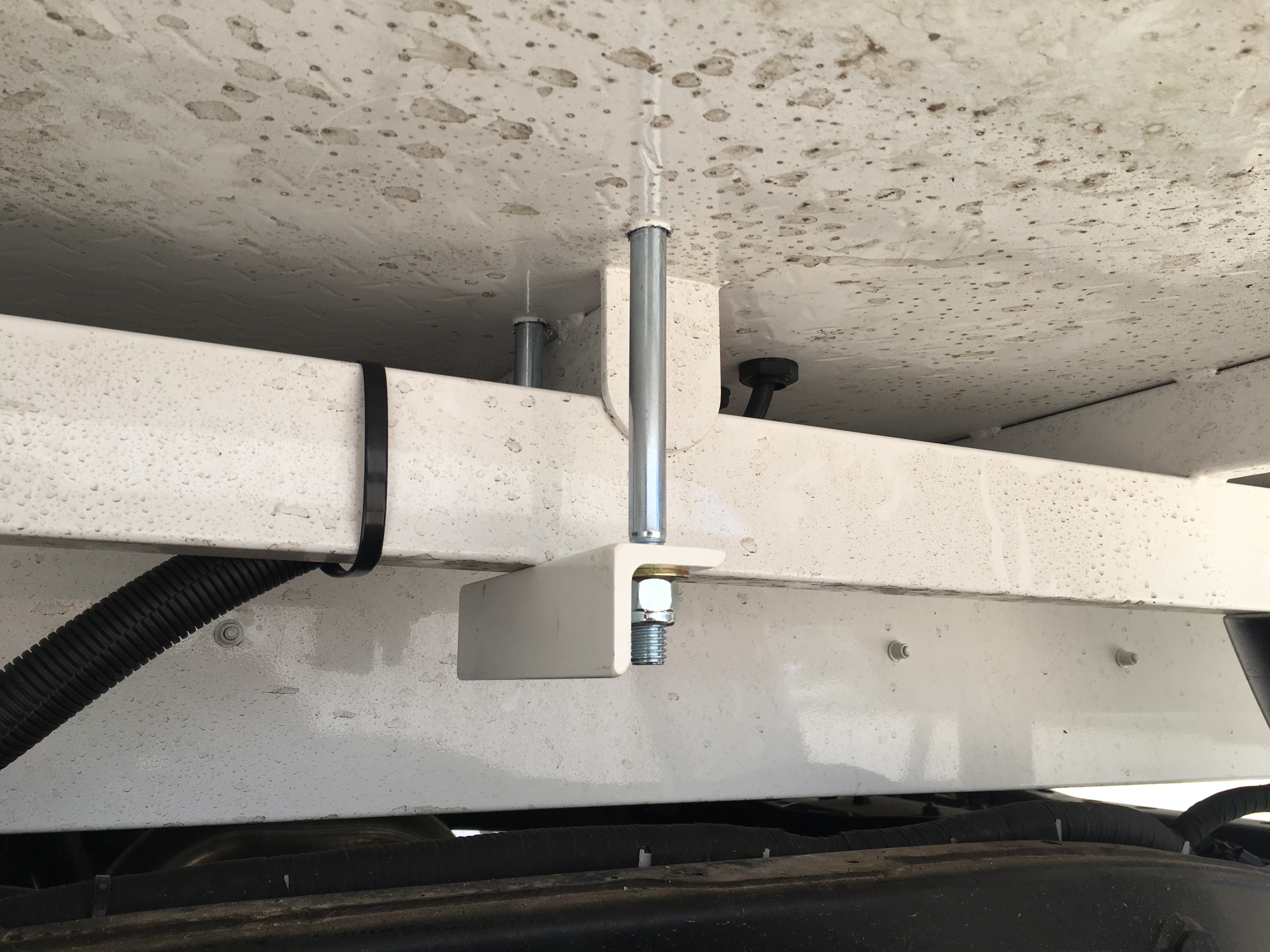 Mounting
K-9 Kubes are designed to be mounted on tray back style utes and the tray can be steel (image on the left) or aluminium (image on the right).